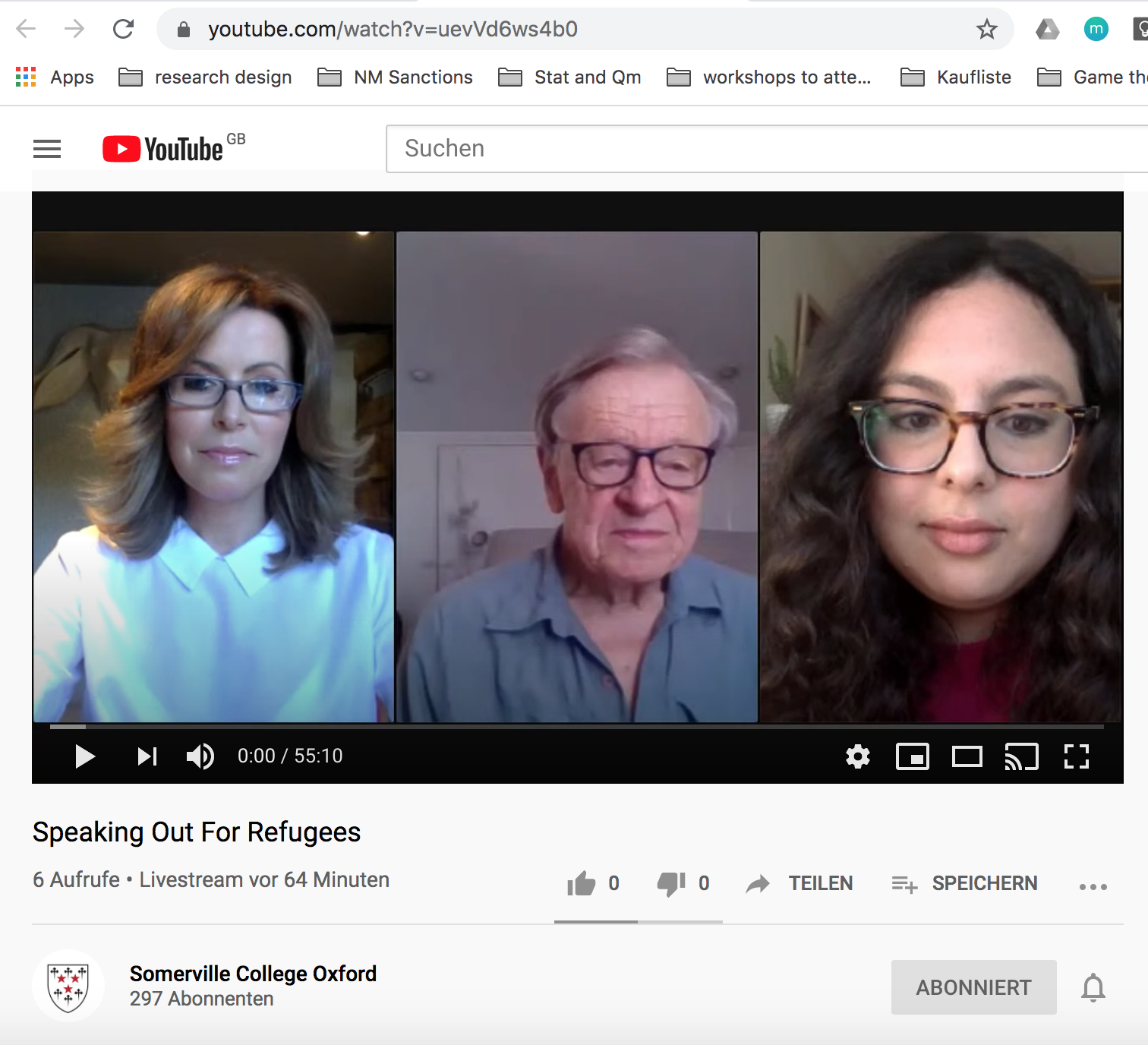 Event organized by Somerville and Mansfield Colleges of the University of Oxford
I am so honored and humbled to be able to say a few words about the importance of providing refugees with opportunities to access higher education at an event organized by Somerville College and Mansfield College of the University of Oxford.
Also honored to be able to introduce our distinguished speakers Natasha Kaplinsky OBE and Lord Dubs. Baroness Jan Royall Principal of Somerville College and Helen Mountfield QC Principal of Mansfield College, Oxford, thank you so much for your great efforts and wonderful words.
Watch the video below
يشرفني كثيرًا أن اتمكن من قول بضع كلمات حول أهمية إتاحة الفرص للاجئين للوصول إلى التعليم العالي في إطار فعالية نظمت من خلال كليات سومرفيل ومانسفيلد في جامعة أكسفورد.